Posted by Skeeter on 22nd Feb 2023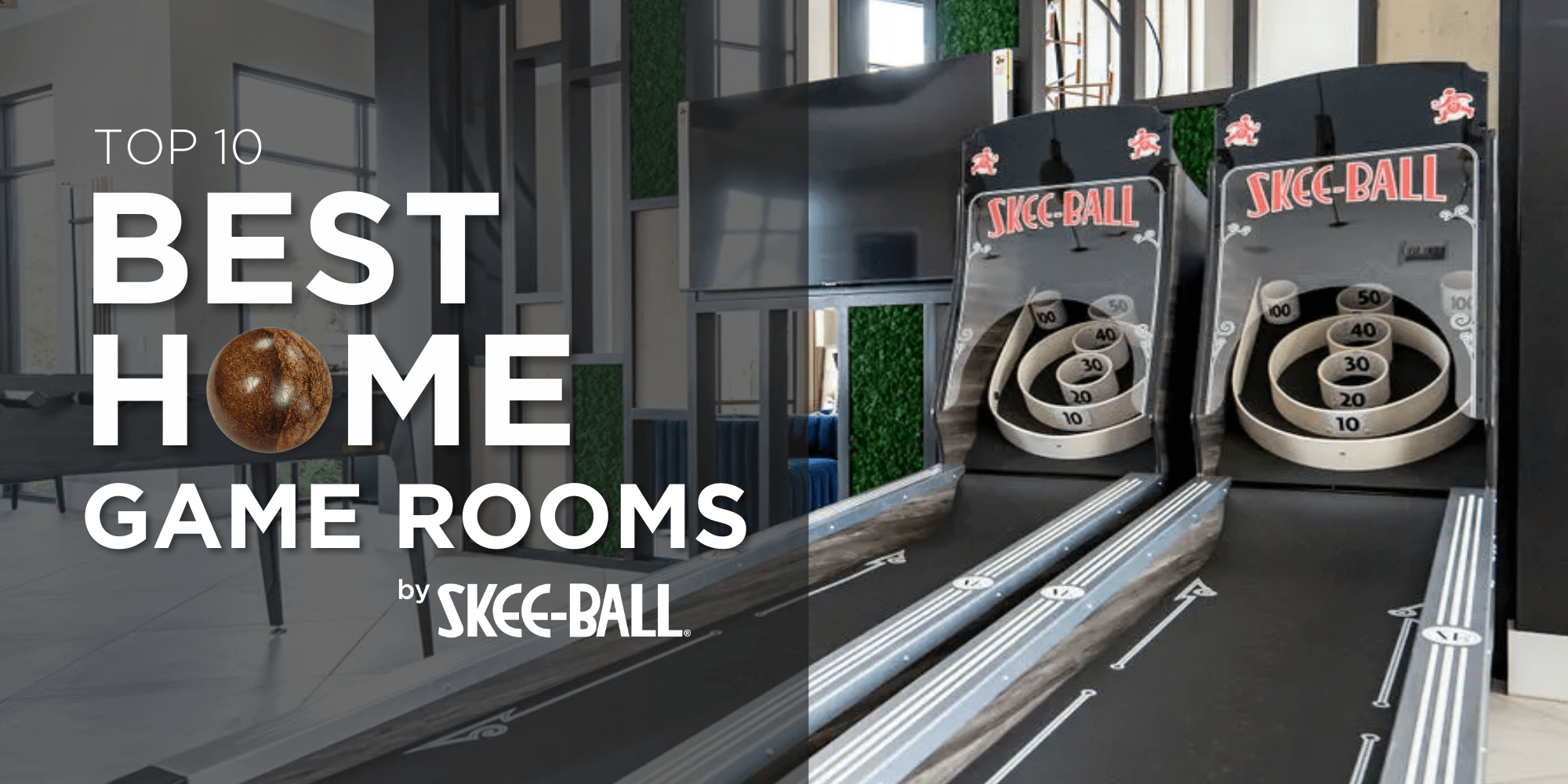 Having a home game room is, well ... a game changer.
Every in-home game room begins with your vision. You choose the style, the colors, the accents, and the overall aesthetics to fit your lifestyle. We're here to come in with the finishing touch, an in-home entertainment collection to compliment your space.
Yet, for the last 115 years, it's become about more than games. It's about being a part of generations of simple, joyful, and unyielding memories. It's about the people. Those who join us in the arcade, and those who welcome us into their homes. It's about our employees and co-workers, who have become more than colleagues, but friends. It's about how we leave each day better for tomorrow. From our factory to your home - and beyond, we're proud to give 10% of our annual profits to the communities where we live, work, and play.
Today, and for the next 115 years to come.
Check out a few of our favorite in-home game room and entertainment spaces.
The 'Why' Behind Your in Home Game Room
Game room designs have different appeals, catering to a specific target audience. There are game rooms that are exclusively for video gaming, others with pools, ping-pong tables, and even authentic Skee-Ball alleys. Given a lot of space, some game rooms can be quite extravagant with more recreational activities available for the entire family.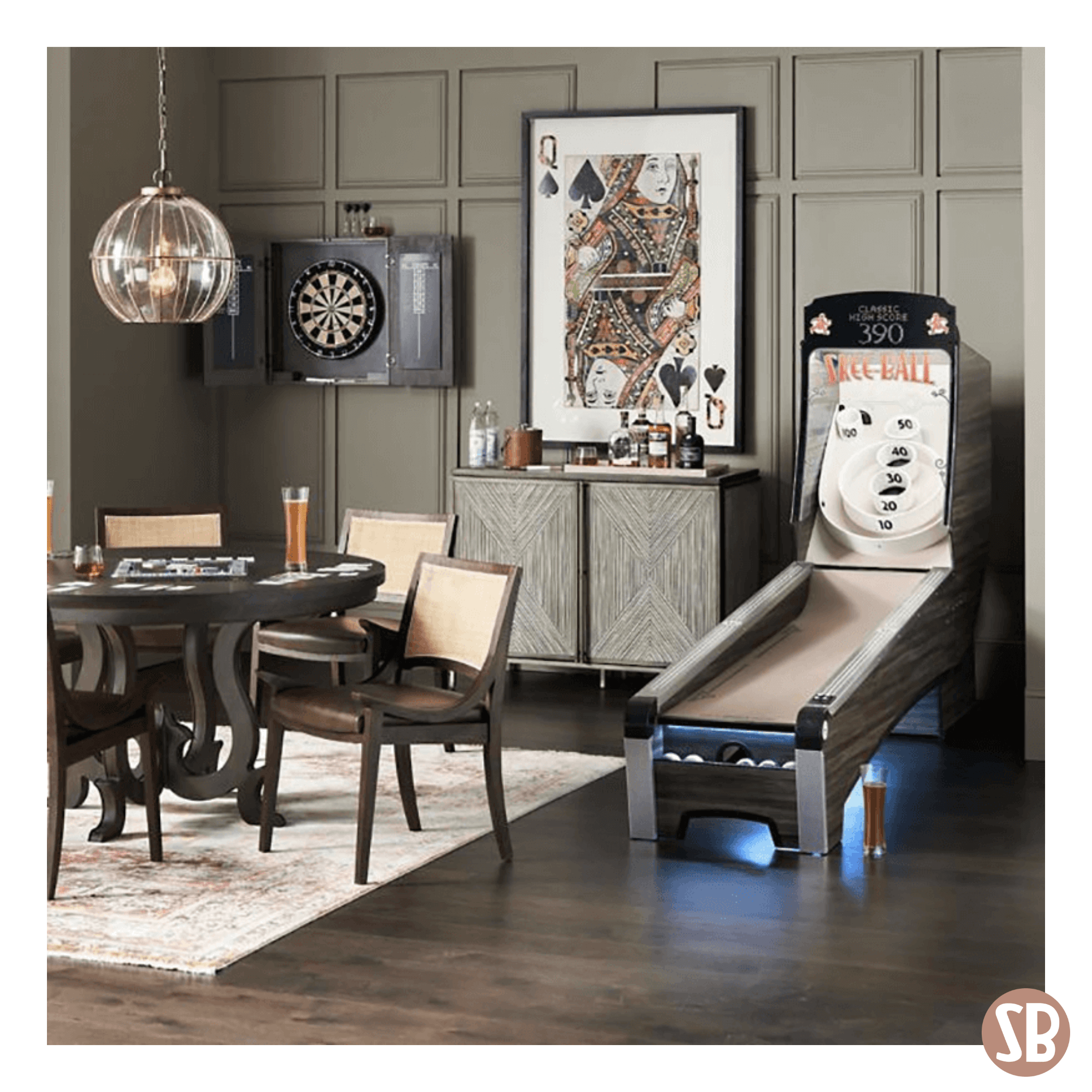 A Child's Oasis
The interior designing is also an area of focus so that it follows the various themes suited to the game room activities or to the audience. Game rooms that are catered to adults would certainly have a different design to game rooms that are catered to teenagers or kids.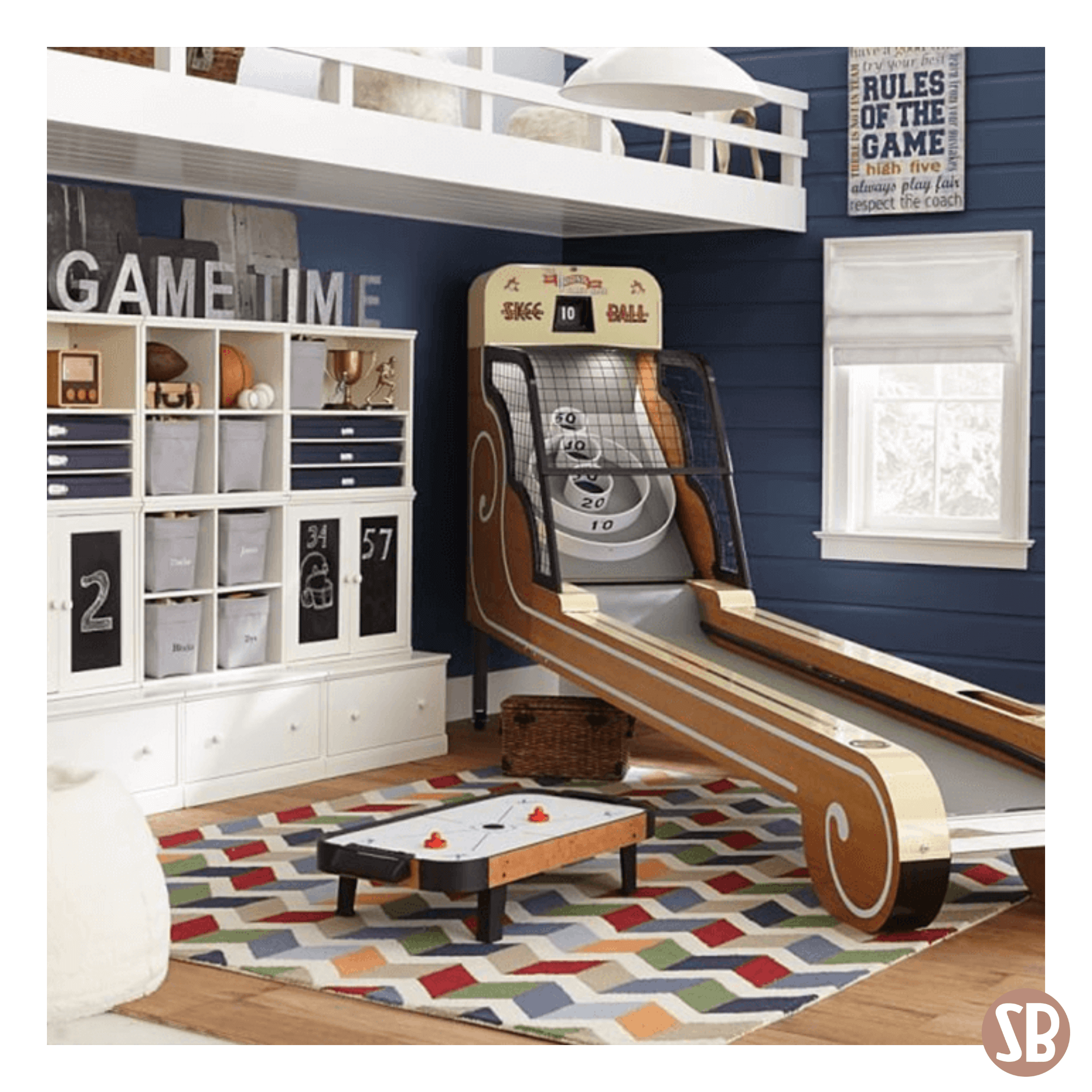 A Space for the Whole Family
When it comes to top home game rooms, this is one that can easily be enjoyed by the entire family. Arcade games like Dance, Dance Revolution, classic basketball games, and Skee-Ball Classic alleys are installed to one side of the room.
On the opposite side, a lounging area where people can eat, just hang out, or play board or card games.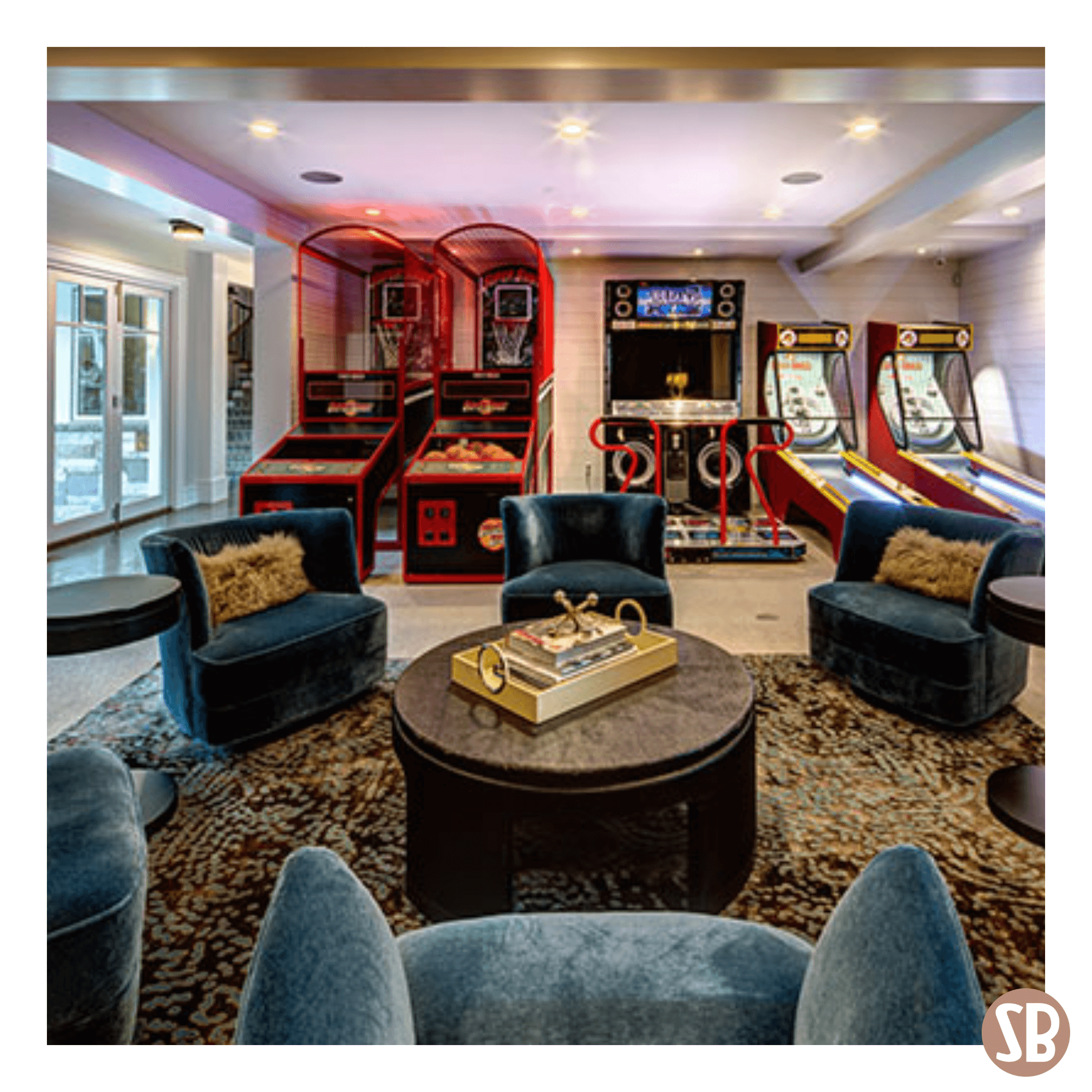 Don't Be Afraid to Play Around with Color
Inspired by play, game rooms are dynamic in that they provide connection between families and friends in addition to physical interaction with our favorite games. When it comes to game room ideas that are on trend, take a tip from our interior design partner: "When designing these spaces, take a spirited approach to the selections and finishes to encourage the entertainment experience. We see a game room as an opportunity to have fun with patterns, shape and inviting textures."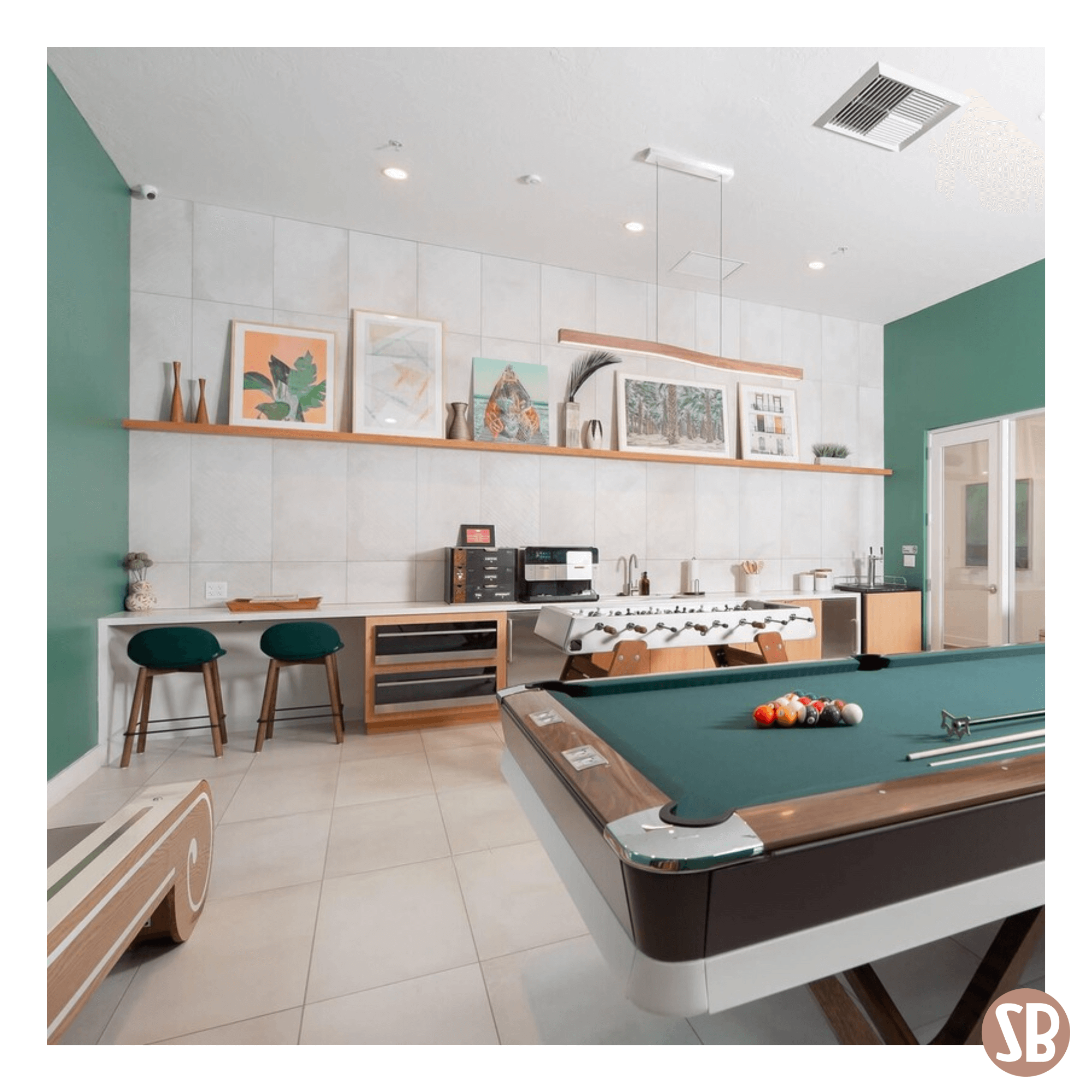 Embrace Your Natural Surroundings
Games themselves are colorful so we recommend opting for a neutral backdrop. To keep a neutral palette interesting, think patterned carpet, moody paint color or even patterned wallpaper. Add texture with shapely tile, nubby textiles or a wall feature like brick or wood. This rustic game room is a perfect example. The dull and rustic style of the room is complemented by the color scheme of the arcade games.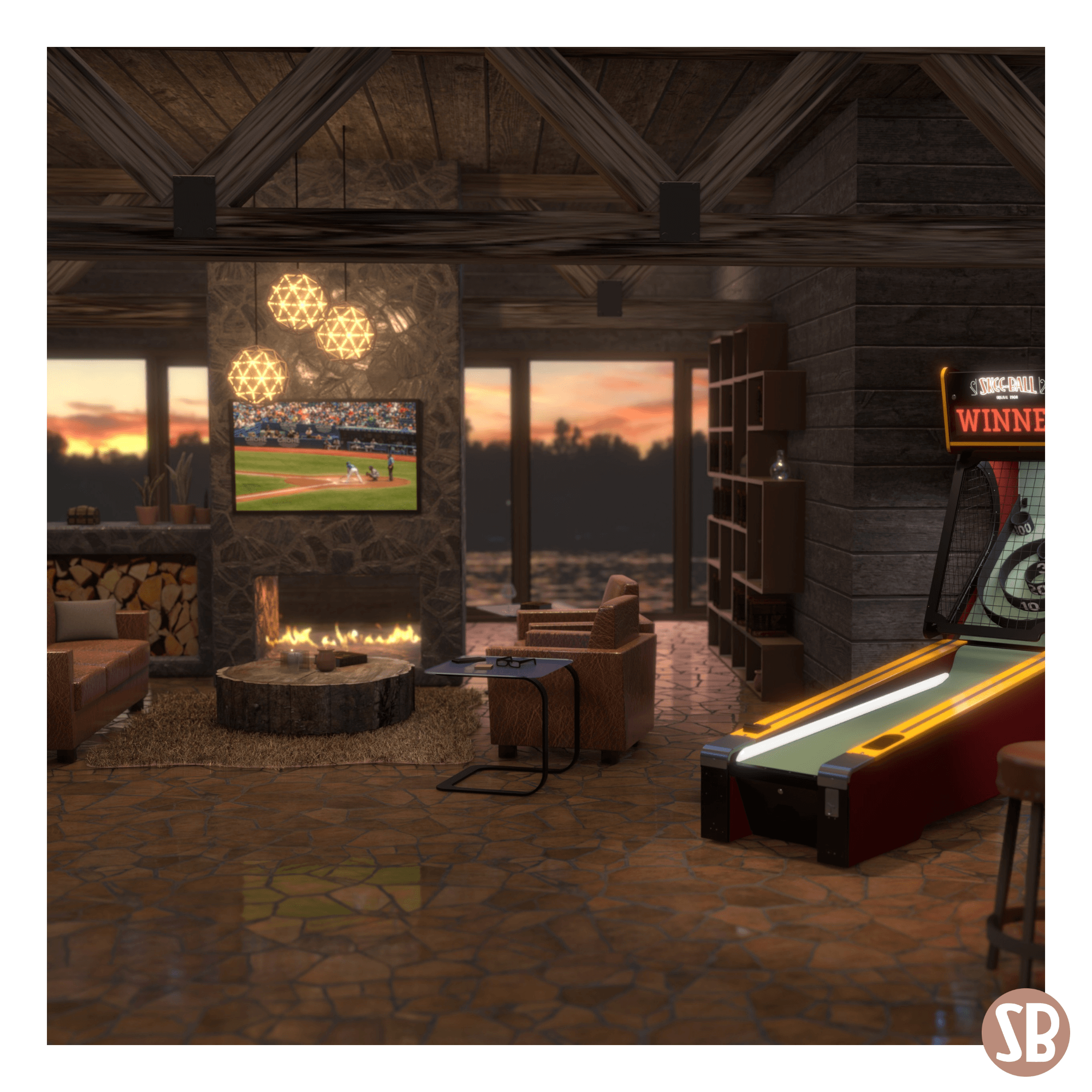 Stay True to Your Style
In thinking about creating a shared entertainment space at home, feel free to keep it subtle. Just because it may include some of your favorite arcade games doesn't mean it also requires the glitz, glam, and flashy lights of the arcade. Living family rooms or basement retreats turned into classy game spaces are more popular these days. This also gives you the full reign to explore your own personal interior design style.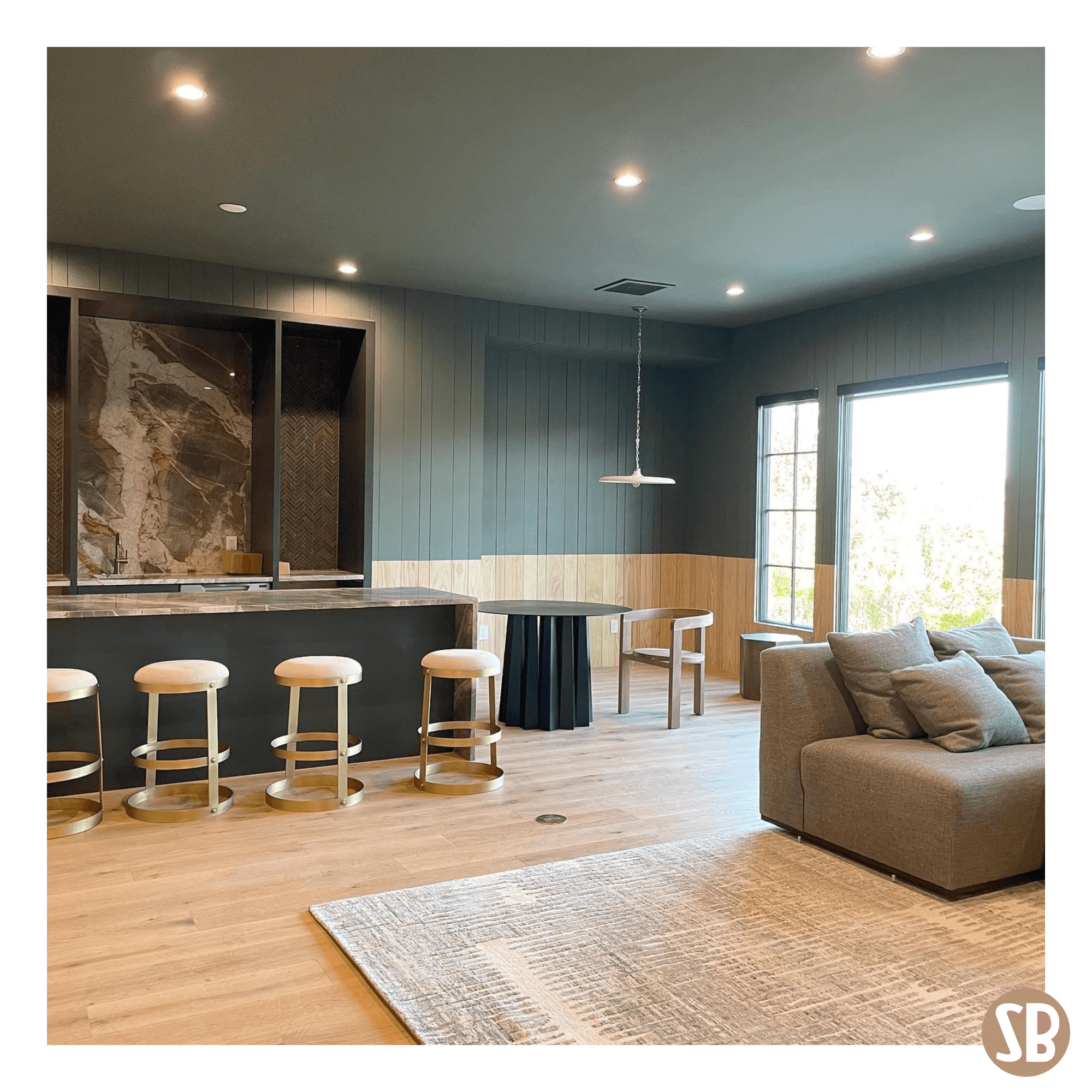 Embrace Natural Light, or Light It Up On Your Own
Lighting is everything when it comes to the best game room spaces. This one is full of natural lighting, but if you don't have the luxury of windows on each wall, play around with lighting from the inside. "Lighting is our favorite way to add personality to any space and a game room is no exception! Get funky with your fixtures and opt for something unique."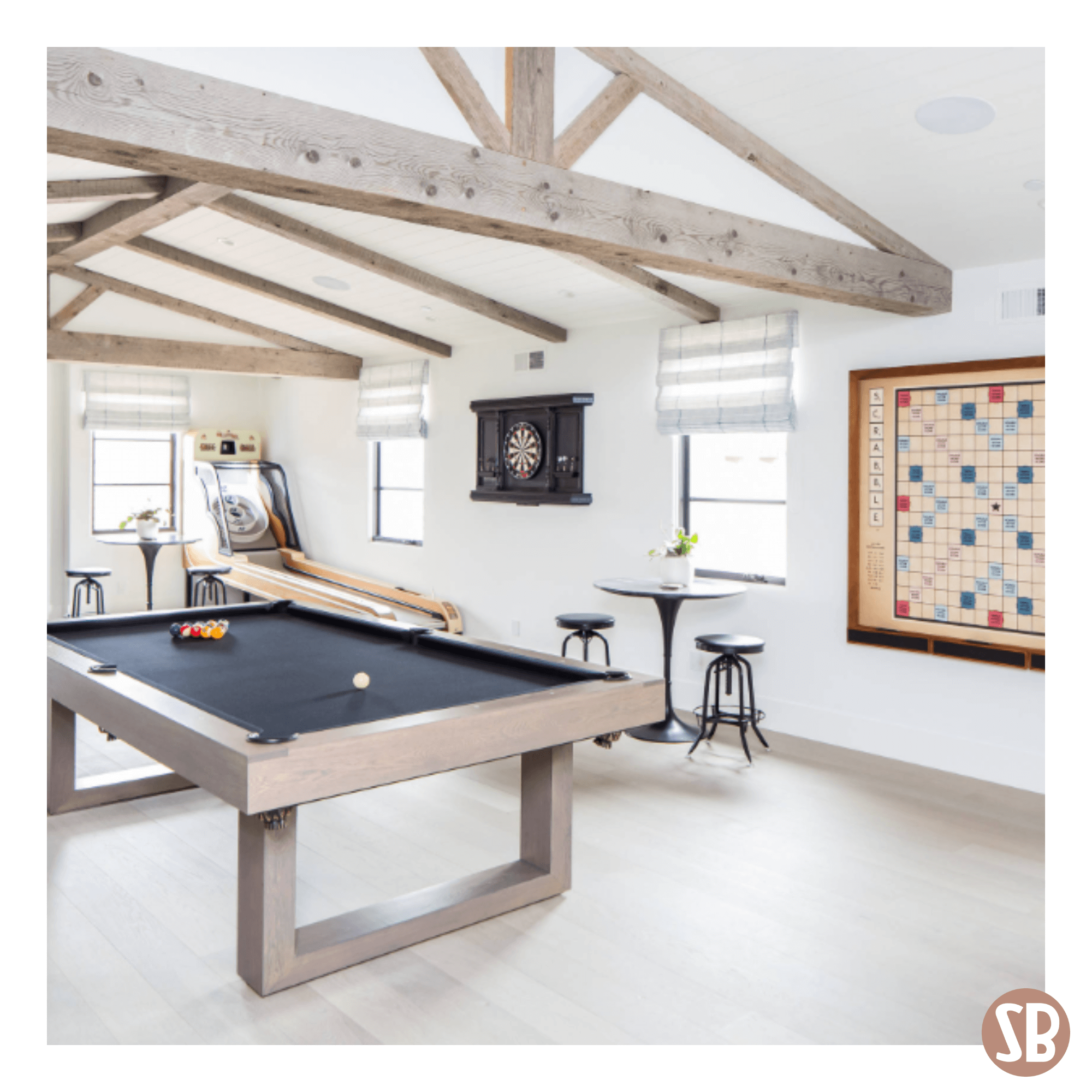 Slide into Game Time
Words are not needed for this top home game room entry. Aside from not one, but two, Skee-Ball Classic alleys - there. is. a. slide.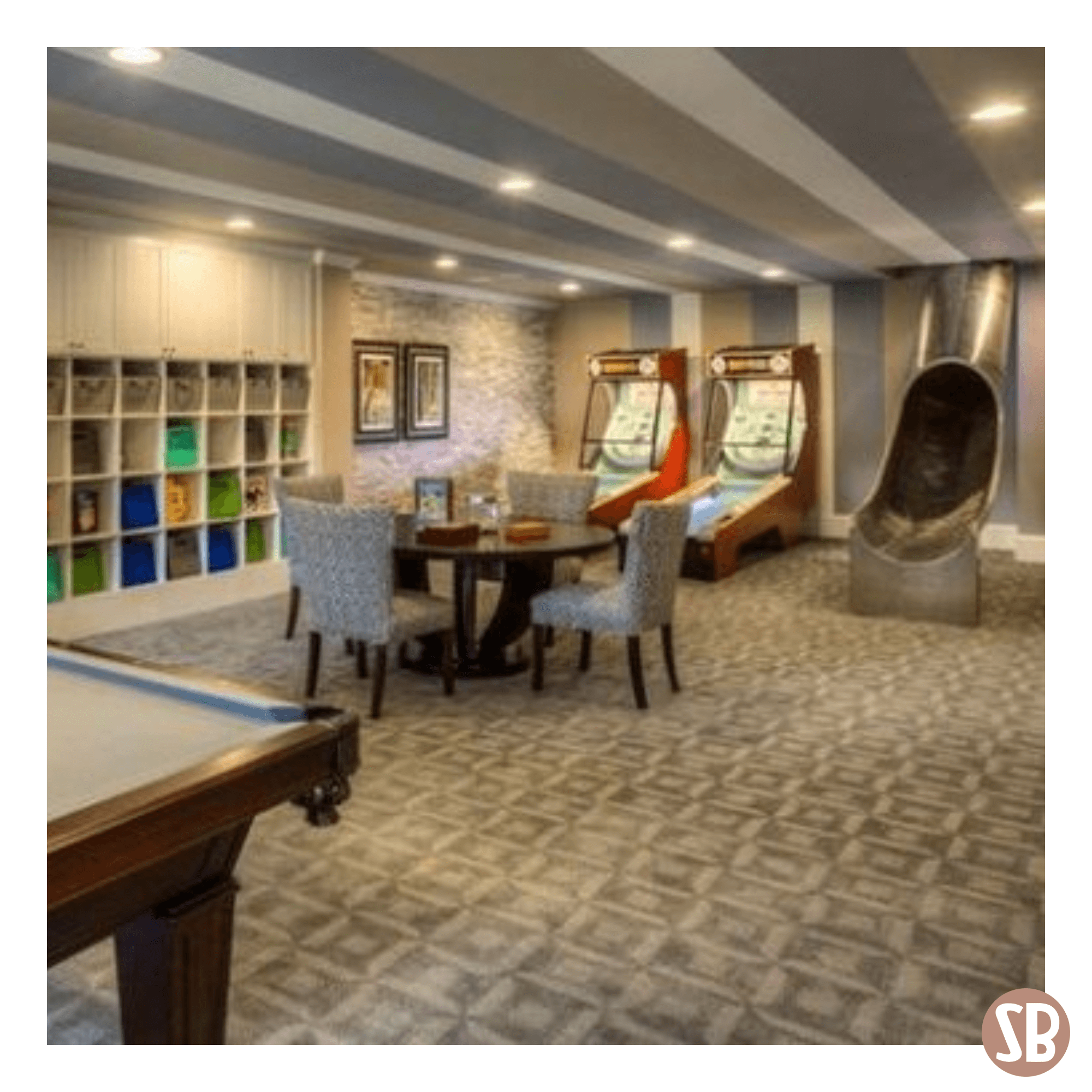 Keep it Classic, or Go Wild
A little bit traditional, a little bit glam and 100 percent inviting, this space is a classy twist on the typical high energy in-home game room. Wall board and baton introduces bold color into the neutral palette, emphasized and complimented by a stunning in-home Skee-Ball alley and classic dart board.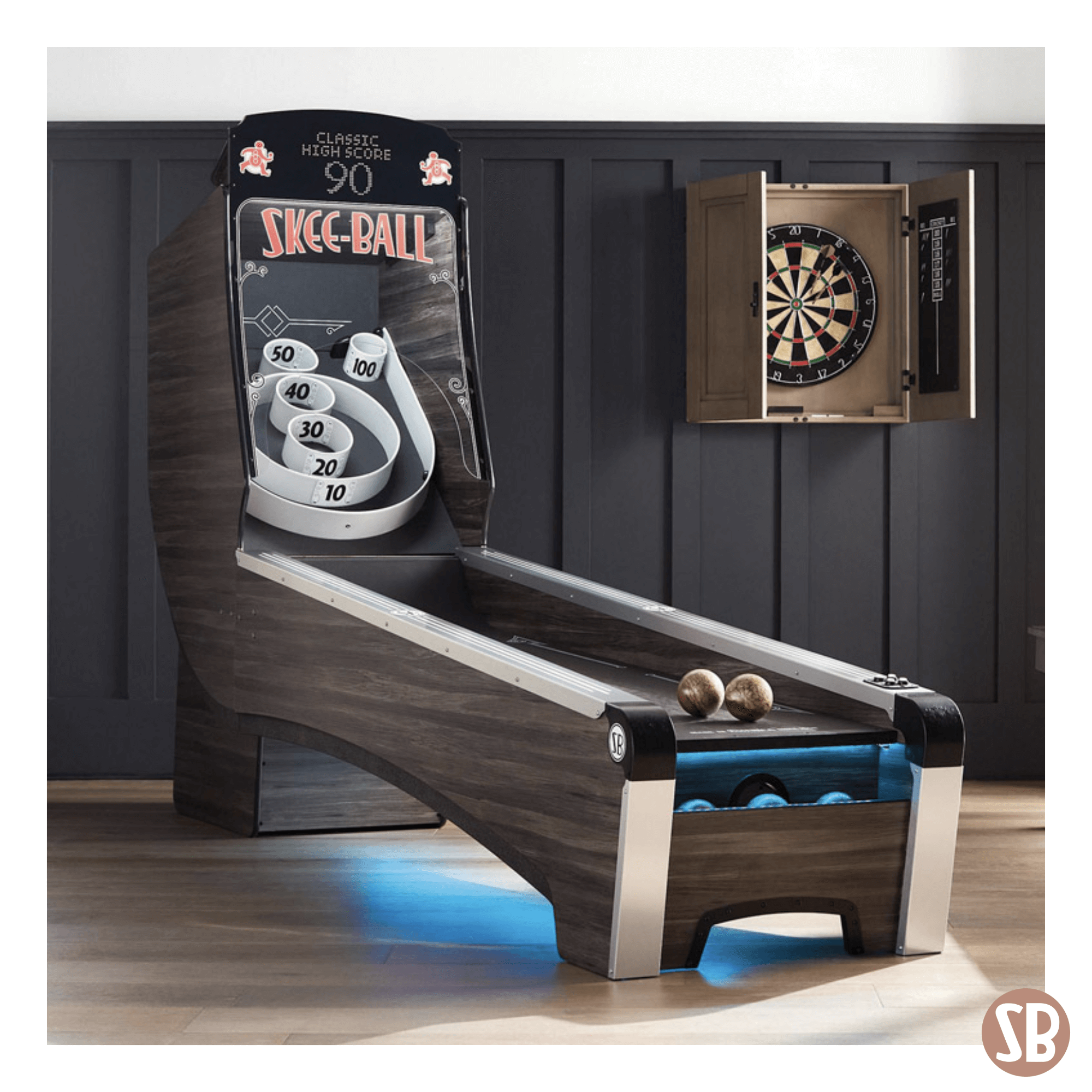 Bonus: Outdoor Entertainment Space
Our last but certainly not least, favorite in-home entertainment space - doesn't have to literally be "in home." If you live in a climate that is conducive to a lot of time (or enough time) outside, take advantage of it. This entertainment space brings the outside in, with stunning lighting, and a unique game the whole family will love - Hole-E-Moley cornhole.

Got a home game room, man cave, rec room, or finished basement you think can beat (or join) this lineup? We want to see it!
Skee-Ball® is on the lookout for best game rooms in the world - at home, in the arcade, in that luxury vacation rental, or elsewhere! Show us your setup, whether it's cozy and classy or bright and bold. Submit your photos below and you could be featured as our Game Room of the Month, on our website and social media channels. (Game Room of the Month winners just might find themselves outfitted with the latest Skee-Ball® gifts and gear, to flaunt their Skee-Ball® pride. Submit your photo here.