Posted by Skeeter on 25th Jan 2023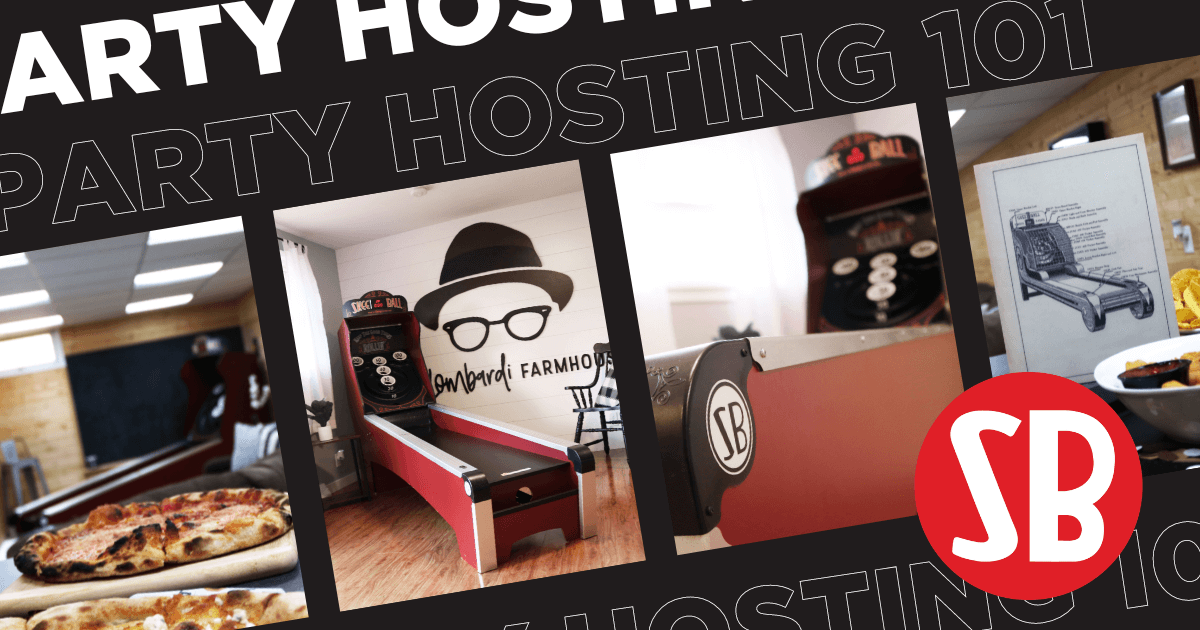 Some people make throwing a party look so easy. It may make you wonder, is there some kind of gene for this?
Party hosting can be overwhelming and exhausting if you weren't board with the "host with the most" genetics. With the right plan in place, however, hosting a party is simple. Just think of it as hanging out with friends - leveled up. And while great food and good music cover the basics, there's more to a great and truly unique house party.
Check out our top 10 party hosting tips to keep your gathering entertaining and stress-free.
Party Hosting Tip #1: The Plan
Every great get-together starts with a solid plan. This is also a great way to cut down on pre-party stress. Throw a house party? Make a list!
Make a list of what you really need to do — but don't plan to do it all yourself. Think: guest list, invitations, menu and shopping list, drinks, and decor.
Find your inspiration, first. Do you want your party to be formal or relaxed? Calm or boisterous? Intimate or packed with new acquaintances? The key is careful planning.
Party Hosting Tip #2: The Guest List
When it comes to top hosting tips, this is a big one. This is because your guests are one of, if not the most exciting elements of your party. It is essential to invite an interesting and diverse group of guests. Also know it's okay to be selective. It's better to have a small party of fun, positive people than a medium-sized party with a few downers.
Pick a date that works best for your core crew and go from there. Don't worry if every single invitee can't make it.
Once you have your guest list selected, consider how you'll do the "inviting." An invitation is often overlooked as insignificant, but it is your guest's introduction to the party, and it sets the tone for the party. Electronic invite platforms like Paperless Post or Punchbowl are useful, but if your party is a bit more upscale, traditional invitations, via snail mail, may be the best option. (Plus, everyone loves to get mail that doesn't go straight to the recycle bin).
Party Hosting Tip #3: The Setup
The setup really hinges on two things: how it looks and how it flows.
The same rule of three (main colors, that is) that applies to interior design also works when setting the table. Choose three main colors to create a theme, then carry those colors throughout with accessories like napkins, dinnerware, glasses, place cards and flowers.
When it comes to flow, people gravitate towards the food - naturally. Put the food where you want people to be. If you don't want a congregation in the kitchen, stage your snacks in the living room, on the bar, or out on the patio.
Party Hosting Tip #4: The Ambiance
When it comes time to actually host the party, the venue has to be ready to look the part! This does not mean that you have to overdo it, but you should transform your space into something slightly different than the normal look and feel of your living room, basement, rec room - or wherever your party location happens to be.
Or looking to dine alfresco? Warm weather permitting - take your gathering to the great outdoors. A starry evening adorned with string lighting makes for a beautiful ambiance.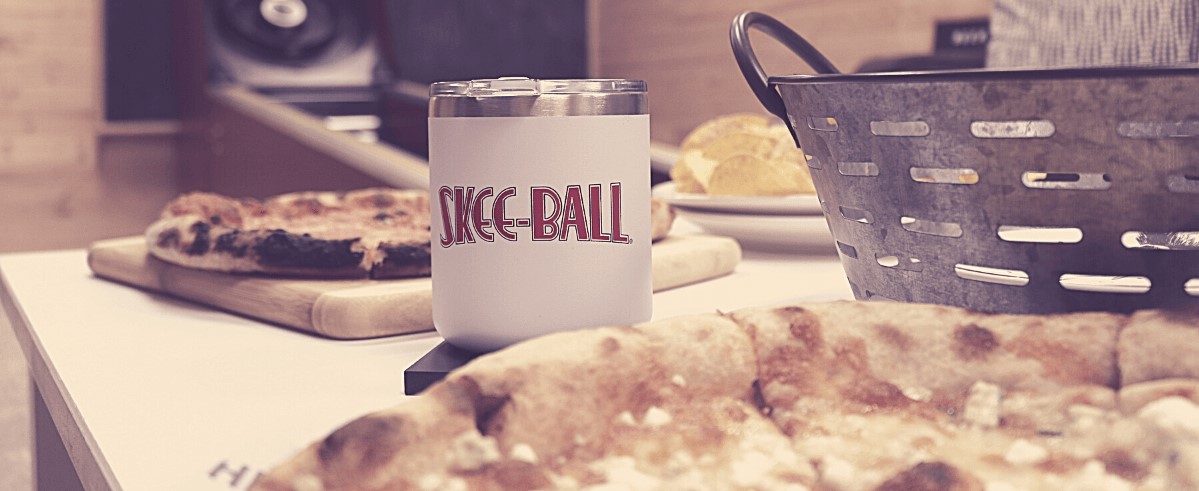 Party Hosting Tip #5: The Food
No party is a great party without a mouth-watering menu. Don't be afraid to make the menu the unique element of your gathering.
Sure, warm spring, summer or fall nights are great for grilling. And guests are always tempted with a charcuterie board - adorned with a mix of chesses, meats, nuts, fruit, bread, and spreads.
Or opt for something truly different. Hand-held bites, like mini tacos, are easy for guests to enjoy while mingling.
Cheese and wine are a great pairing. Serve pinot noir with gruyere, sparkling wine, and brie, or come up with your own combinations. Or plan a sushi bar. Put out sushi rice, nori, fresh salmon, tuna, avocado, and cucumber so your guests can make their own rolls.
Last but not least, and our personal favorite, break out breakfast for dinner: pancakes, waffles, eggs, bacon, sausage, and all the fixings.
Party Hosting Tip #5: The Drinks
With that mouth-watering menu, a house party is not complete without something to quench the palate. Serve a signature cocktail (or mocktail)! Welcome guests with a drink upon arrival, then invite them to help themselves to refills.
Knowing your guest list and how comfortable they feel in your home, keep an eye out for drink levels. Some guests will be too shy to reach for the Cabernet themselves, but few will stop you if you top them off.
Party Hosting Tip #7: The Dessert
Most people won't pass on dessert, but don't add any extra stress to your plate by complicating the menu– you'll feel more comfortable sticking to your famous chocolate chip cookies. Keep it simple for this particular party hosting tip.
Party Hosting Tip #8: The Entertainment
A party can offer more than dancing and food — you can also organize group activities and games. Games are an excellent way to get your guests to relax and engage their competitive spirit.
You may think we're biased, but Skee-Ball®, having been around for the last 115 years, spans across generations - and can be the perfect party game to bring "kids" of all ages together.
If you're party has more of a game night vibe, this is a great way to offer something well out of the ordinary. Most in home Skee-Ball alleys are equipped with six different games for up to six players, making it easy to challenge your guests or lineup a bustling bracket. Or if your party hits the patio, test your skills at Hole-E-Moley, an electronic board that takes cornhole up a notch.
At the end of the day, don't force games, but go with what feels natural.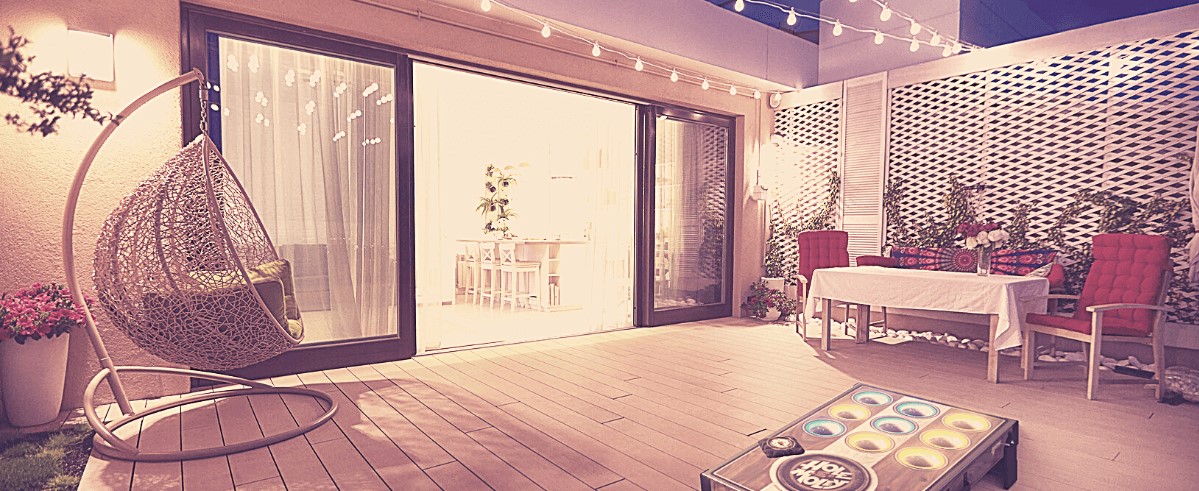 Party Hosting Tip #9: The Vibe
At the end of the day, a great get-together is a vibe - one that you can sense from the moment you walk in the door until the wee hours of the morning. Your party soundtrack is key to setting that mood. Music is the lifeline of your party, so you have to ensure that you have a great playlist ready for the night.
Party Hosting Tip #10: The Most Important Thing
Have fun! When party time rolls around — set-up then celebrate. A stressed-out host does not a fun party make.
Spring, summer, winter or fall — throw an unforgettable get-together any time of the year, big or small gatherings. This checklist is proven (trust us, we've tested it). Take advantage of these easy ways to throw a successful party that save you time and a headache. Your guests will continuously rave about your hosting skills and beg you to throw another!