Posted by Skeeter on 12th Jan 2023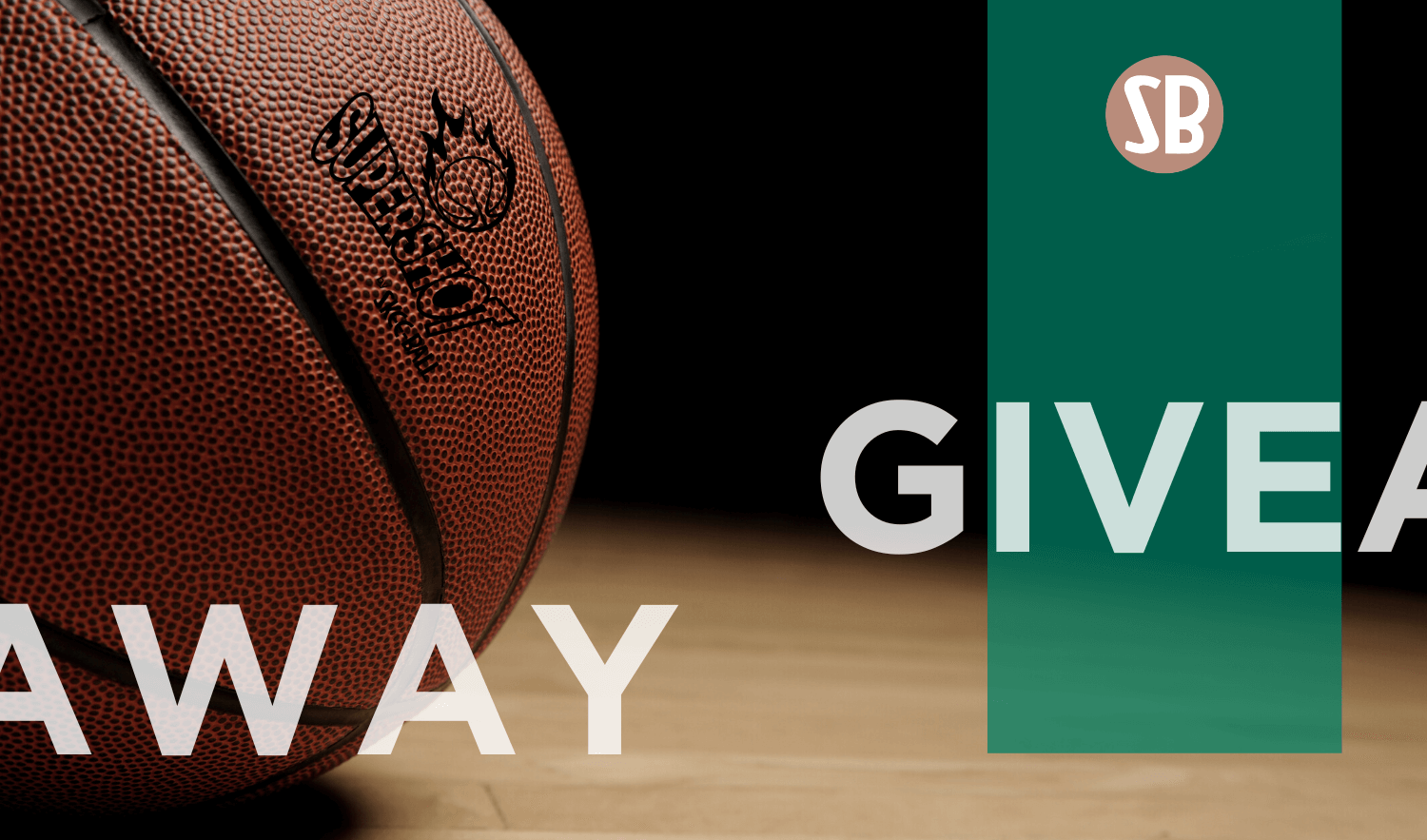 Picture this. You saunter up to the bar to grab a cold drink before you find yourself fully engulfed in a a one-of-a-kind pinball experience where characters come to life. Boba Fett jumps from platform to platform, Spiderman glides across your gameplay, and unique pinball skill shots are in play every game. When you get bored - wait can you get bored? - you hear the classic clack of authentic Skee-Ball balls calling your name.
It sounds like a picturesque scene from your local arcade, but oh no - you're. at. home.
Want to create the rec room of your dreams? Check out these tips for how to design a game room in your basement, spare room, outdoor space, and more.
A HISTORY OF HOME GAME ROOMS
For younger generations, in-home game consoles and home gaming spaces in general have always been a fact of life; but long before arcade games found their way home, there was just that (and still is) - the arcade. Arcade classics like Pac Man, Pong, Galaga, Space Invaders, original Bally and Williams pinball titles, Skee-Ball, and more have long been a mainstay for "kids" of all ages.
In 1972, the Magnavox Odyssey entered the market as the first in-home gaming console. But Atari was the company that truly popularized the home video game revolution. Atari first entered the home market with its 1975 electronic table-tennis game Pong.
Fast forward to today, driven by a pandemic-induced quarantine, the rise of arcade game cabinets designed specifically for the home, has skyrocketed in popularity. And boy do they look good. As in-home arcade-style video-game cabinets get a high-end makeover, they're no longer being relegated to the arcade, or the basement.
HOME GAME ROOMS, MEET INTERIOR DESIGN
Quite possibly, a design-effect ushered by too much time in the home, game manufacturers began reimagining staple design pieces with a more resourceful approach, according to High Point Market Style Spotters. Think dining tables that turn into ping-pong gaming areas and classic games like Skee-Ball Premium+ blending seamlessly into current trends of rends for naturalness and warmth. And what is equally inspiring is the sense of playfulness applied to these home game designs without the compromise of quality and sophistication, as kids (and adults) compete in these one-on-one combats for bragging rights!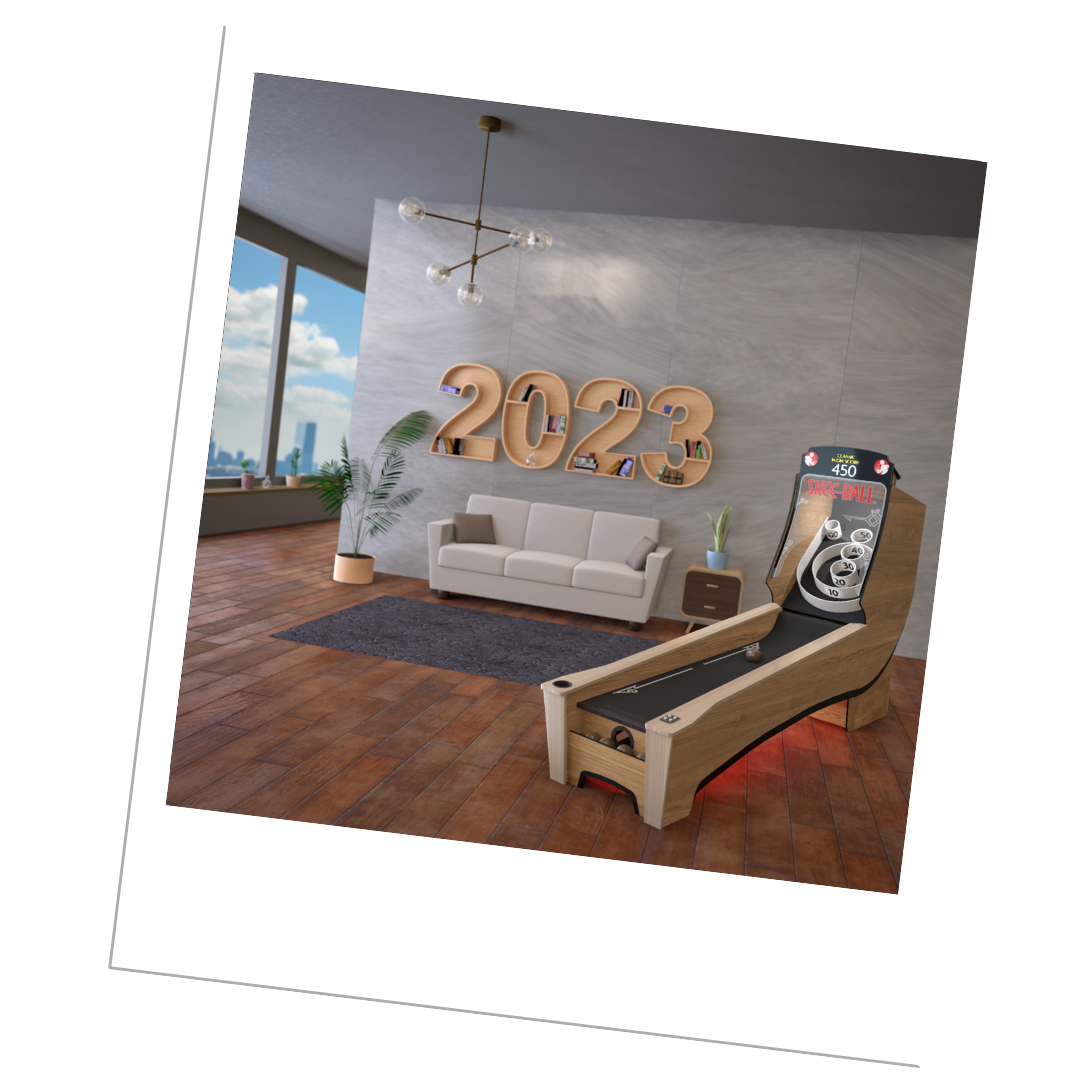 GAME ROOM ESSENTIALS
When it comes to arcade games, the best home game rooms are never complete without the classics. Think: pinball machines, a basketball arcade game, and certainly an authentic home Skee-Ball game. Aside from a stacked lineup of actual games, the best home game rooms are equipped with:
Cozy Seating Options (and plenty of them!)
Surround Sound and Quality Speakers
Statement Lighting and Ambiance
Classy Game Decor (Think wall mounted tic-tac-toe. Games that can double as clever wall decor are always a smart solution if your rec space needs a little extra oomph.)
Snacks and Drinks (A classic popcorn machine and beverages on demand always makes spending time at home feel a little more luxe)
ADDING A CREATIVE TOUCH
Once you've got the core essentials, designing a game room is really just a reflection of your personal style.
Design Tip from a trusted partner: "Inspired by play, game rooms are dynamic in that they provide connection between families and friends in addition to physical interaction with our favorite games. When designing these spaces, we take a spirited approach to the selections and finishes to encourage the entertainment experience."
Make it modern. Add farmhouse vibes. Keep it classic. Go rustic. Add an oversized ottoman. Incorporate barn doors. Stay neutral and keep it light or play with pattern. Soften up bold game cabinet angles with soft fabrics and throw rugs. Pick a wall (or multiple) and make it a canvas with chalk-board or white-board paint.
If you don't have an obvious space for your home game room, get even more creative! Go underground. Occupy the attic. Go half indoor, half outdoor. The sky is the limit!
Need more inspiration, check out our Game Room Ideas.
Have a game room you'd like to share? It could be featured is our Game Room of the Month!